-
News
(
http://www.phoneforums.org/news/
)
| | |
| --- | --- |
| newsprovider | 01-08-2012 4:34 PM |
---
Durham County Council Choose Azzurri For Telecoms Supplier Consolidation...

Durham County Council
has chosen
Azzurri Communications
to consolidate a number of existing telecoms suppliers and to take on the support of its legacy telecoms estate. This will give the council just one support number to call and a single service level agreement (SLA) across the entire 10,000 user estate.
Legacy hardware will be displaced to allow Durham to take advantage of new technologies, with Azzurri equipping the council's staff with an enhanced IP telephony-based platform for all its fixed line telephony. The platform also supports computer telephony integration (CTI), so staff retain consistent telecoms functionality if they are working flexibly or remotely, and ensures they maintain a quality service to the County Durham population.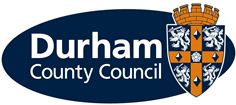 Durham County Council logo
A further innovative aspect of the contract sees Azzurri investing in two new IT and Telecommunications Professional Apprenticeship schemes to run in County Durham. The apprentices will be supported by Azzurri's national engineering infrastructure for on the job training in the region.
This telecommunications strategy aligns with Durham County Council's vision for an 'Altogether Better Durham', the framework which guides all of the council's plans. It is comprised of five priority themes prefixed by 'Altogether', namely: Wealthier, Healthier, Safer, Better for Children & Young People and Greener.
The contract has been carefully structured to provide a number of additional benefits to support the framework, including:
Alignment with the Government's "shared service" agenda: the telephony platform will be capable of supporting other Government bodies and public authorities, potentially providing the council with a source of future income.
Azzurri's 'Intelligent Telecoms Estate Management' (ITEM): the council will use this online tool for asset inventory services, management reporting and personal call manager services, alongside dedicated cost consultancy to continually drive down costs, highlight overcharging and track ROI.
A green solution: all equipment disposals will be kept to an absolute minimum.
All times are GMT. The time now is

12:22 AM

.
Powered by vBulletin Version 3.6.0
Copyright ©2000 - 2019, Jelsoft Enterprises Ltd.
Content Relevant URLs by vBSEO 3.0.0 RC6 © 2006, Crawlability, Inc.
Copyright ©2015 PhoneForums.org